Winter walking in Niederthai
DISCOVER THE QUIET SIDE
If you want to experience the wonderful winter landscape at your own pace, away from the hustle and bustle, then what better way than walking. A multitude of winter paths await you starting directly from the hotel. Wrapped up warm and with sturdy shoes on your feet, discover your surroundings. The soothing silence, the beauty of the seemingly frozen nature, the snowflakes glistening in the sun on the branches and grasses. We are happy to share with you the most beautiful tours and give you tips on things of interest that shouldn't be missed. Discover the Ötztal with your own eyes!
YOUR FOOTSTEPS IN THE SNOW...
WE ARE ÖTZTALER SNOWSHOE PIONEERS & SNOWSHOE PROFESSIONALS
Discover Tyrol from a completely different angle. Now and again animal tracks will cross your path bringing you back to the origin of the winter landscape..

OUR SERVICES:
1 free guided snowshoe walk per week included with the Niederthai card
2 guided snowshoe walks exclusively for hotel guests – cost €20 per tour

WHAT DO WE OFFER?
Professional advice and tips for tours
Up to date maps & free tea for hikes
High quality snowshoes and poles free to hire
Drying and cleaning room for shoes
Ski room with washing facilities
Great weekly programme with the Niederthai card

WHAT DO YOU NEED?
Winter clothing, including firm winter boots / hiking boots
A change of clothing
Backpack allowing shoes to be attached
Thermos flask
THE MOST PICTURESQUE SNOWSHOE HIKES
AT A GLANCE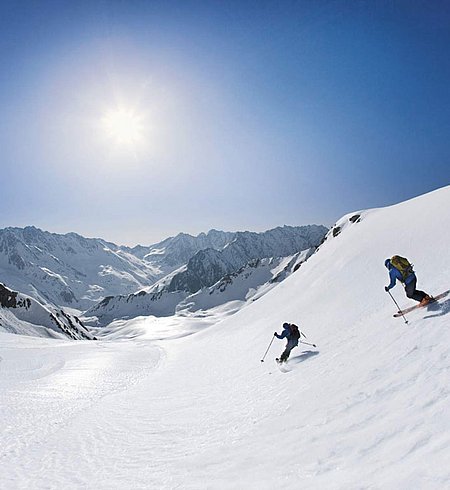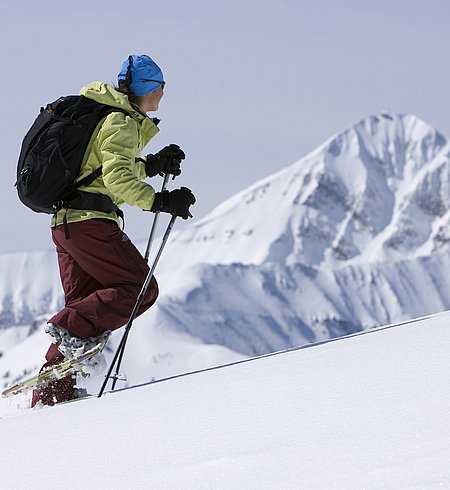 Hohe Wasserfalle & Hochreichkopf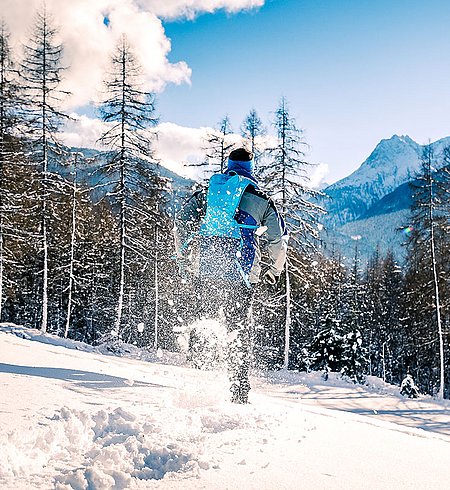 Over the Mahdebn into Grastal